Bugsnax, the game that tasks its players with finding and capturing the eponymous half-bug-half-snack creatures on the mysterious island of Snaktooth, is heading to the iOS app store "this summer".

On its release, it will boast touch screen controls, but will also support "a wide array of third party gamepads" developer Young Horses says.
Other than that, news on this upcoming release is fairly barren, but the developer has promised more details (I presume such as a firm release date rather than the broad release window we have now) in the future.
Eurogamer gave Bugsnax a Recommended badge on its original release back in 2020, with our Christian Donlan calling it a "fascinating spin on creature collecting".

"The real fun here is discovery and interpretation, two things that both require a little mystery," he wrote. "Really, it would be good for you to stop reading now and go and play it. Go and play Bugsnax. It's not a spoiler to tell you that it's definitely worth your time."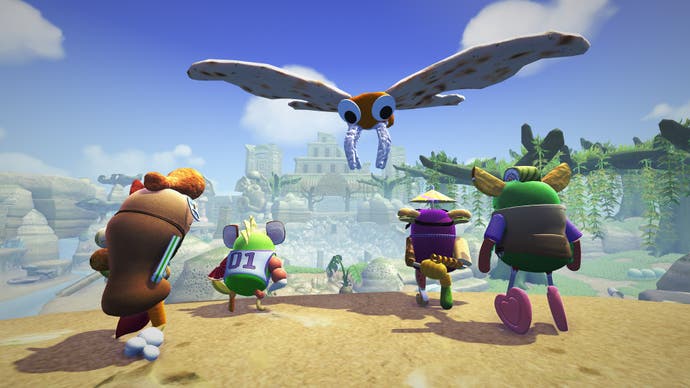 If you have already played Bugsnax, and enjoyed the rather eclectic flourish it added to your day, it is worth heading over to Steam where Young Horses currently has several of its games available for free. This includes its student edition of Octodad, a personal favourite of mine.

While we are on the topic of Octodad, Octodad: Deadliest Catch just got an Apple Arcade version, among 20 games that have today been added to the subscription service.