Cornell University announced a new free speech committee which is staffed with several scholars with a background or interest in the diversity, equity, and inclusion [DEI].
Cornell University President Martha Pollack announced the theme of the 2023-24 academic year will focus on free expression, and she unveiled a Steering Committee for Free Expression.
The deans of each college in Cornell are partners in planning the themed year and related programming and resources. A steering committee includes the deans of the College of Human Ecology, the School of Public Policy, the College of Computing and Information Science, professors, and other top brass Cornell officials.
MASSACHUSETTS COLLEGE PROGRAM ENDS THE USE OF THE WORD 'FIELD': 'MAY HOLD NEGATIVE ASSOCIATIONS'
"Early planning anticipates reading groups on free expression, debates with invited speakers modeling respectful dialogue, and exhibitions that may span art, film, and fashion," a press release from the university states.
Randy Wayne, an associate professor at Cornell's School of Integrative Plant Science, wrote how he was excited about the committee but became soon disappointed when he saw who compromises the committee.
"Yet my excitement was short-lived after I read the names of the scholars chosen for the Steering Committee for Free Expression, none of whom have championed free expression at Cornell," Wanye wrote in an op-ed published by The College Fix.
For example, the bio statement of member G.S. Hans, associate clinical professor of law and associate director of the First Amendment Clinic at Cornell Law School, states that he "researches and works on issues relating to clinical legal education, with a particular focus on social justice and diversity, equity, and inclusion."
NY TEACHERS UNION RIPPED FOR 'HYPOCRISY,' SILENCE AFTER RANDI WEINGARTEN'S CHARTER SCHOOL IS GRANTED EXPANSION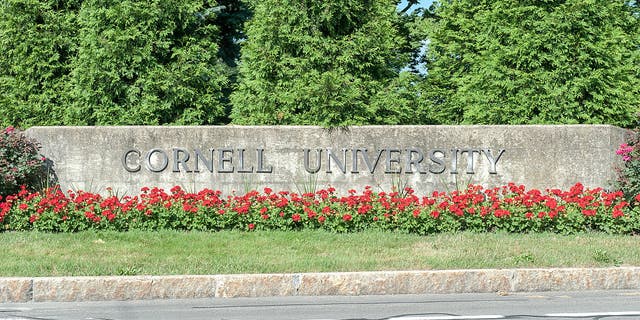 Another example is the dean of faculty, member Eve De Rosa, who the op-ed author cites as saying she is interested in bringing "more diversity into the faculty."
Member Colleen Barry, dean of the Cornell Jeb E. Brooks School of Public Policy, also made comments that bolsters DEI. Barry said "[w]hether it's environmental policy, challenges in technology or confronting historical racism that's embedded in policy, we are teaching the students the tools toward equity."
Member Kavita Bala, dean of the Cornell Ann S. Bowers College of Computing and Information Science, is also likely to be more interested in DEI than in free expression. 
Bala said she "hope[s] we can continue to build up so that we can create an equitable, inclusive and diverse student body."
FORMER GEORGETOWN LAW PROFESSOR CALLED RACIST BY STUDENTS AS HE DELIVERS LECTURE ON FREE SPEECH
Wayne wrote in the column that he wrote to each member of the Steering Committee for Free Expression individually, stating: "I am a faculty member in the School of Integrative Plant Science, and am very interested in free expression. Would you please send me links to your published writings on the subject, so I can keep up to speed on Cornell's new Free Expression theme?"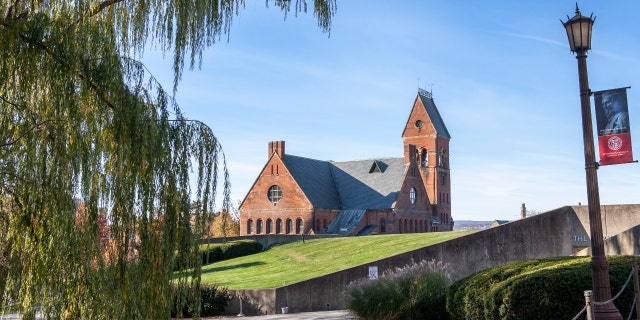 He said, however, none of them responded.
"In order to bring experts on free expression to Cornell, I have suggested to the Steering Committee on Free Expression that they invite Jordan Peterson, Michael Shellenberger, Dorian Abbot, and alumnus Gad Saad to speak about free expression, and they have all agreed to come if asked," Wayne wrote.
He went on to say, "My hope is that Cornell's upcoming 'free expression' theme is done in good faith and not hijacked by a DEI theme, but I'm not convinced it will do the right thing."
Fox News Digital previously reported that Cornell University rejected a Student Assembly resolution to preface sensitive class discussions with "trigger warnings." 
The group urged university officials to require faculty to warn students ahead of discussing certain "graphic traumatic" content that could trigger onset of Post-Traumatic Stress Disorder (PTSD) symptoms.
"We cannot accept this resolution, as the actions it recommends would infringe on our core commitment to academic freedom and freedom of inquiry, and are at odds with the goals of a Cornell education," university President Martha E. Pollack and provost Michael I. Kotlikoff wrote in a joint response to the resolution on Monday. 
Fox News' Taylor Penley contributed to this report.
CLICK HERE FOR THE FOX NEWS APP