LONDON — 
It's a coronation conundrum: How much is too much, and how much is not enough?
King Charles III's formal anointing as sovereign of the realm, set to unfold Saturday before a VIP-studded audience in London's Westminster Abbey, is intended as a global showcase for what might be Britain's best-known brand: royal pageantry, played to the hilt.
To the actual hilt, in fact: Ceremonial swords will feature in the day's elaborate observances across a monument-strewn swath of the British capital, together with ornate vestments, priceless jewels, heraldic trumpets and troops in scarlet tunics and bearskin hats. There's even a Stone of Destiny, schlepped down from Scotland for the occasion.
But under straitened national circumstances, all the pomp strikes a sour note for some.
The coronation, and the unspecified but very large expenditure surrounding it, comes against a backdrop of galloping inflation, political polarization and widespread disillusionment over Brexit, Britain's departure from the European Union three years ago.
"I don't think Britain is by any means at its happiest point," said Victoria Honeyman, an associate professor of British politics at Leeds University.
In light of that, some see the country's first coronation of a monarch in 70 years as a beacon amid general gloom, an uplifting reminder of shared heritage, an affirmation of historic glory undimmed by loss of empire.
But with economic hardship hitting even many Britons who previously considered themselves comfortably middle class, some see the coronation as simply "one more thing to be annoyed about," Honeyman said.
A vocal sector of society, she said, "would argue that it's unseemly that while some people are resorting to food banks, someone else is riding down the street in a golden carriage."
The convergence of lavish spectacle and hard times is not necessarily a losing proposition, in terms of public relations. When Charles' late mother, Elizabeth II, was crowned queen in 1953, only eight years after the end of World War II, Britain was still in the grip of punishing deprivation.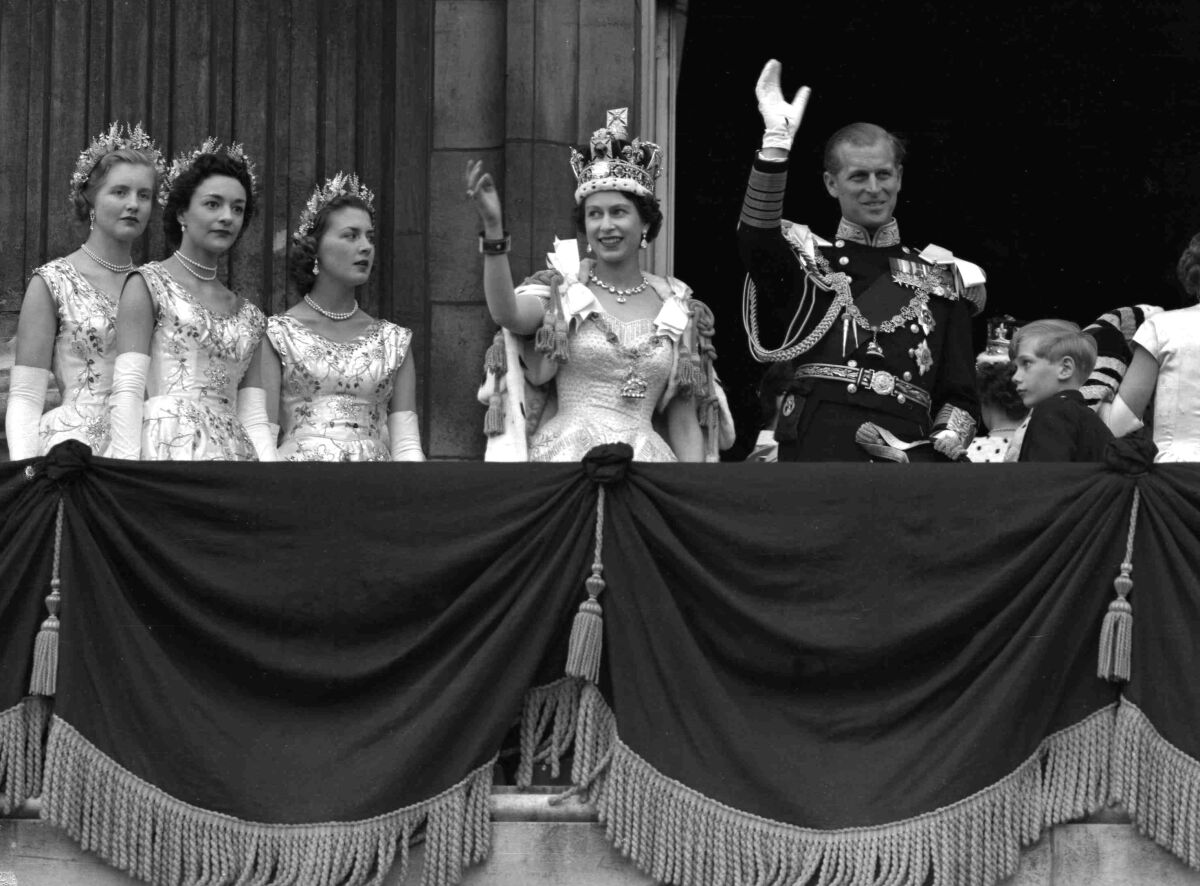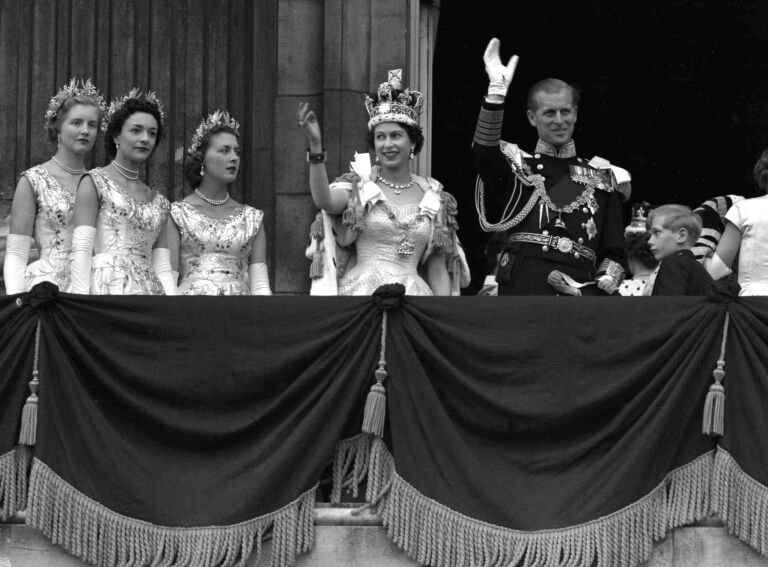 The splendor of a royal extravaganza was viewed very differently back then, as a display of resilience and pride in a country left battered but unbowed by a savage war.
Charles has spoken often of his desire to streamline the modern-day monarchy, and in a gesture toward simplicity — a relative concept in this context — the coronation will include sustainability-friendly gestures such as the reuse of some robes from past investitures, rather than having new ones made.
Still, in terms of the monarchy's perceived relevance and utility, demographic trends are not in the royal family's favor.
Polls consistently indicate the institution's most ardent fan base is not only dwindling, but also growing older all the time. The big tourism bounce that is said to stem from royal inflection points — weddings, funerals, formal investitures such as this one — can be difficult to quantify, as can metrics such as prestige and soft power.
Displays of family dysfunction — perhaps most famously involving the rift with Prince Harry, Charles' second son, who lives in Montecito with his wife, Meghan, and their two children — can give the royals a veneer of relatability, if an unwelcome one. After the release this year of Harry's altogether unsparing memoir, "Spare," British tabloids have been filled with feverish speculation about the degree of frostiness his royal relatives will accord the prince, who is attending the coronation alone while Meghan stays home to mark the fourth birthday of their son, Archie.
The drama underscores the fact that Charles himself is a figure unlikely to fire the popular imagination. At 74, he's nearly three times the age his late mother was when she ascended the throne at 25. At her coronation 70 years ago, beamed around the world in black and white, Elizabeth's youthful visage and slender form made for a poignant counterpoint to the centuries-old regalia and ritual enfolding her.
Charles has "been around for a long, long time, but I don't think he's someone people necessarily feel the most, well, affectionate toward," said Heinz Brandenburg, of the University of Strathclyde's School of Government and Public Policy.
Decades in waiting, however, did give the now-king a chance to develop a public persona that, if not exactly compellingly charismatic, has won him respect in many quarters.
"On the environment, on climate change, you really could say he was a sort of visionary," said Jeff Pooley, a pensioner from Cornwall in southwestern England. He also has the impression that Charles is "probably a very nice person." But none of that changes his belief that the monarchy is something of a throwback.
One major pre-coronation flap centered on something that fans of football — that would be soccer here, not the American gridiron sport — would call an own-goal: the palace's invitation to the masses to speak aloud their individual allegiance to Charles, whether while watching a livestream at home or viewing it in a neighborhood pub.
That drew near-universal hoots of online derision, with the anti-monarchy group Republic declaring that in a democracy, the head of state should pledge himself to his subjects, not the other way around. Countless others chimed in.
The backlash in turn triggered something of a counter-backlash, with cooler heads pointing out that the language says any listeners who "so desire" should speak up, rather than issuing a Big Brother-esque demand. Still, the damage was done.
The episode served to underscore the fact that the ceremony itself, depending on one's point of view, can be seen as either a solemn invocation of the sacred bond of subject and sovereign, or something more resembling a drawn-out Monty Python sketch, replete with costumes and silly walks.
Or a not-quite-up-to-scratch Harry Potter remake. The Stone of Destiny — a 335-pound rectangular slab borrowed from Scotland for the occasion — is also known as the Stone of Scone, which prompted British novelist Hari Kunzru to write waggishly on Twitter that the sacred object "symbolizes English feudal dominion over all Scottish baked goods."
Whether Britons regard the weekend's goings-on with reverence, disdain or indifference, the overall enthusiasm level is enhanced by the presence of American tourists, whose visible delight in all things royal can leave natives nonplussed.
"I think the North American audience is very excited about it — especially if they find themselves in the U.K. at the time," said Julie Trevisan Hunter, marketing director for a whisky-themed tourist center in Edinburgh.
But Britons in general and Scots in particular, even if they happen to have a soft spot for the monarchy, are culturally far less likely to gush over the grandeur of the occasion, she said.
"We're much more reticent, as a rule," she said. "Whatever we might be feeling, we're not inclined to show the whole of the world."