Posted: 1/16/23 | January 16th, 2023
I've yet to meet a traveler who didn't love their time in Japan. It's just one of those countries that everyone loves. How can you not? The food is rich, carefully crafted, and delicious; the history and culture rich and long; the landscape breathtaking; and the people super friendly and polite.
Japan remains one of my favorite countries. No matter how long I visit, it's never enough. I always leave wanting more.
With Japan open to travelers again, people are racing to visit! I myself will be heading back again this year, and countless people I know are finally making their first trip.
But the country always seems forbidding to many travelers. It definitely still has that "exotic" stereotype that makes people think it's hard to travel around.
Where should you go? What should you see? How do you make the most of your time there? Luckily, thanks to Japan's size and uber-fast trains, it's very easy to see a lot in a very short amount of time.
To help you out, here are a few suggested itineraries based on my years of visiting that will help you see the best sites as well as get off the beaten path and get a real sense of Japanese culture:
Japan Itinerary: One Week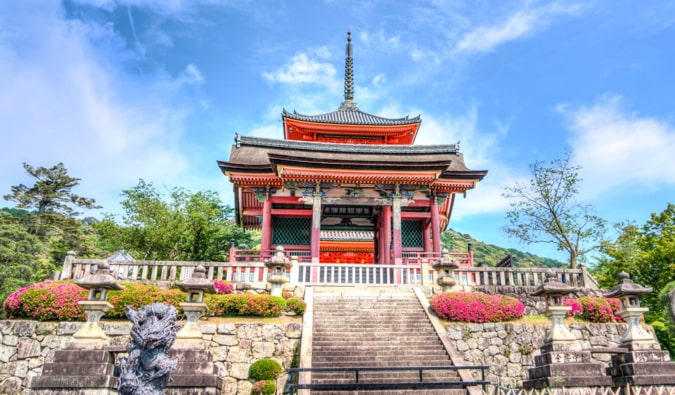 Day 1 & 2: Tokyo
Chances are you'll be starting your trip in Tokyo, since it's home to the country's biggest international airport. If your trip is seven days long, activate your JR Pass right away, so that you can take advantage of the free JR trains that run through the city.
While you could easily spend your entire week in Tokyo and not get bored, here are some of the highlights:
Visit the fish market – Toyosu is the world's largest fish market. The daily auction here powers much of the world's sushi supply, and it is truly an absolute must-see! You can go for free, but food and drink tours of the Tsukiji Outer Market are available for around 13,500 JPY.
See Sensoji Temple – Sensoji is beautifully painted and sits in a scenic spot near a five-story pagoda and the famous Kaminari Gate. There's a huge statue of Kannon, the goddess of mercy, inside the main hall. It's always busy but is worth seeing with your own eyes.
Drink in Golden Gai – This alleyway of back-street bars is a lively place to drink at night and has a bit of a red-light-district feel to it. It is not to be missed. Even if you don't drink, be sure to wander about.
Visit the Imperial Palace – The home of the emperor of Japan was built in the 15th century, and while you can't go inside, the palace and its grounds are a peaceful place for a stroll.
Watch a sumo match – If you're in town at the right time, this is a must-do. Tickets sell out quickly, so book early. Expect to pay around 3,800 JPY.
If you have more time, consider taking a day trip to Kamakura to see the giant Buddha statue (Daibutsu). It is over 13 meters (42 feet) tall and dates back to the 13th century. The journey is around 90 minutes each way — and free with the JR Pass!
For delicious food, some of my favorite bars and restaurants include: Uogashi Nihon-Ichi (Standing Sushi Bar), Nemuro Hanamaru KITTE Marunouchi, Motodane, Tokyo Whisky Library, Ichiran Shibuya, and Uohama.
For more Tokyo tips and suggestions, check out my comprehensive free guide!
 
Days 3 & 4: Kyoto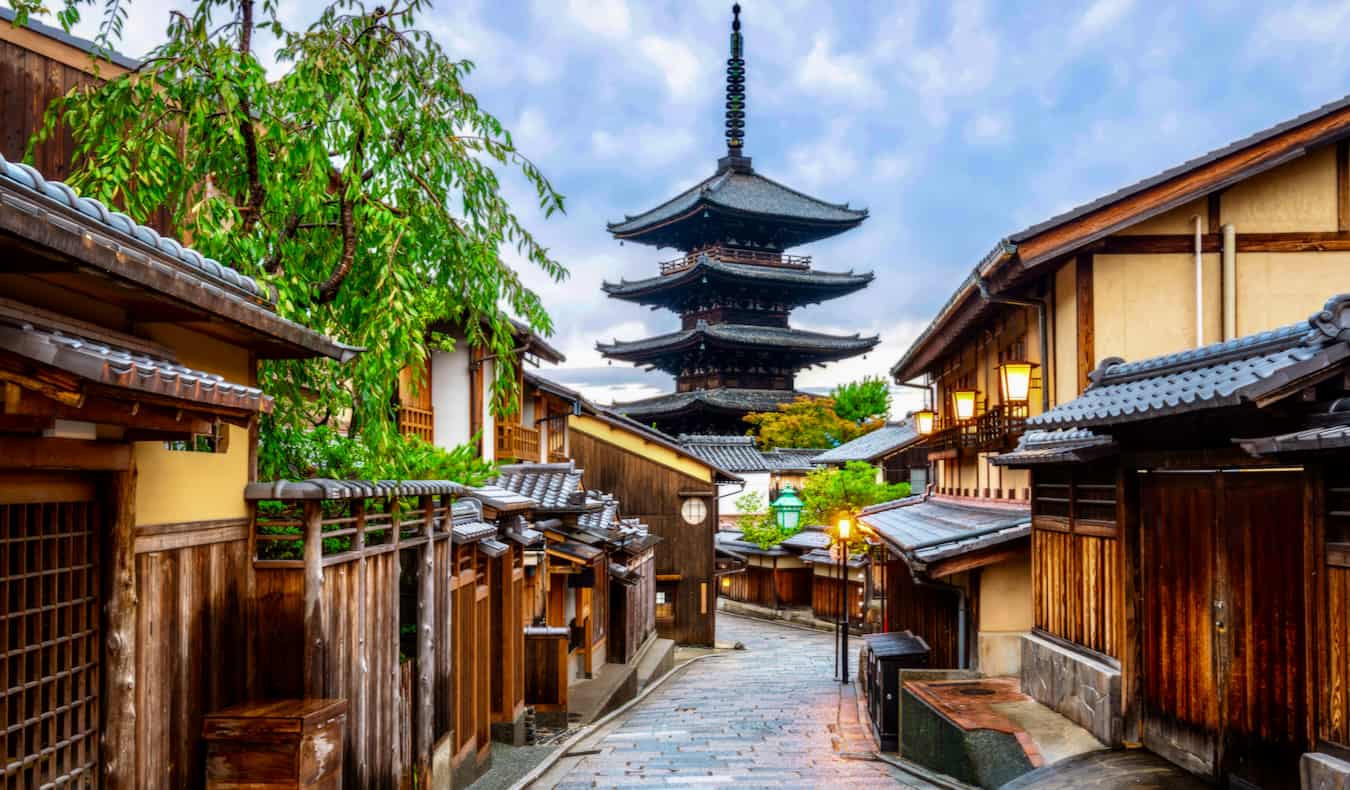 Kyoto is arguably the most beautiful city in Japan. It feels like stepping back in time. It's nestled into the mountains and dappled with temples, gardens, and bamboo forests.
With its beauty come lots of crowds though, so try to visit outside of the busy summer months. Even with lots of tourists, though, the city is still magnificent and has a lot to offer. Some things to see and do that you shouldn't miss are the following:
Visit the Golden Pavillion – This famous (and picturesque) temple dates to the 1950s, when a monk burned down the previous temple (from the 14th century) while trying to commit suicide. It's a UNESCO World Heritage Site and one of the most-visited destinations in the country!
Explore Gion – Gion is the historic geisha district. Stroll along the main street and see ochayas (teahouses where geishas entertain), the small shops, and the many restaurants that line the district's streets. You can take a walking tour of Gion for 1,600 JPY.
Wander in the Bamboo Forest – For a relaxing break, head to Arashiyama and let the calm swaying of the forest envelop you. Located near the famous Tenryu-ji temple, it's one of the most beautiful places in the entire country (arrive early if you want to enjoy it without the crowds).
Admire Ryoan-ji temple – This is my favorite temple in Kyoto. It's also a UNESCO World Heritage Site and home to a mausoleum that houses the remains of seven emperors. The traditional rock and sand garden is considered one of the best in the country.
For a half-day trip, you can also visit Nara. It's a small city just one hour from Kyoto. Nara was the capital of Japan in the eighth century, so there are lots of buildings and temples here that are upwards of a thousand years old (which is rare in Japan, due to fires, as well as World War II). The real draw in Nara are the deer. Since the 17th century, those in and around the city have been considered sacred. You can buy crackers to feed them or just watch them stroll around carefree.
While you're here, don't miss a visit to Todai-ji. It's the world's largest wooden building and is home to a 16-meter (52-foot) Buddha statue. It was built in 738 CE and is now a UNESCO World Heritage Site. Admission is 500 JPY.
For more Kyoto tips and suggestions, check out my comprehensive free guide!
 
Day 5: Osaka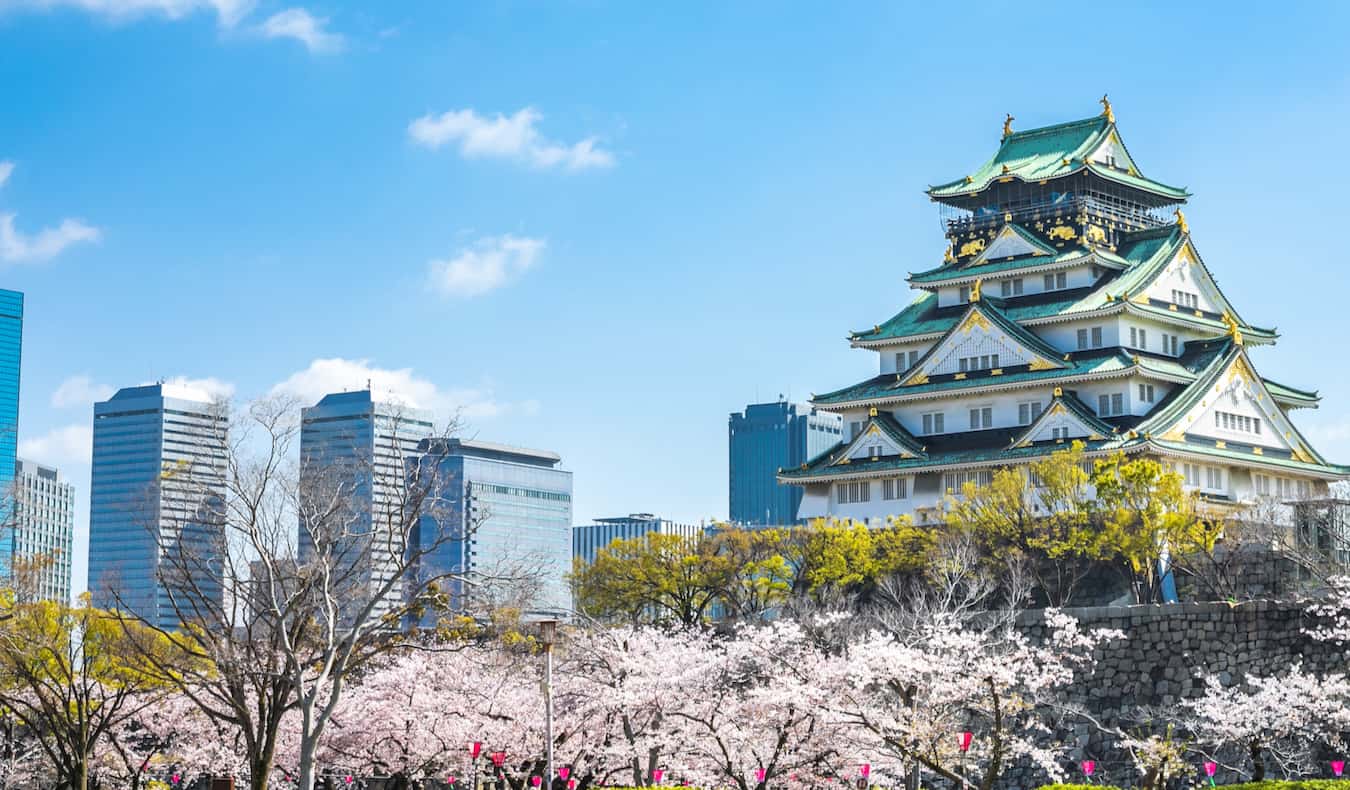 Osaka is the third-largest city in the country. It's the financial capital of the country, but I come for the food. Mouth-watering sushi and sashimi, Kobe beef and Japanese BBQ, and flavorful ramen can all be found here in abundance. Plus there are local specialties like okonomiyaki (a savory pancake with egg and vegetables) and kushikatsu (skewered kebabs). You can take a food tour for around 12,000 JPY or just wander and eat. That's all I do: eat, eat, eat.
Don't miss Osaka Castle though. While it's not the original (this version dates to 1931), it's nevertheless an impressive sight. It's home to a small but insightful museum and an observation deck that offers some picturesque city views.
And be sure to stroll down Dotonbori (ideally at night), the main street, which is lined with restaurants, stores, and tons of neon lights and signs.
 
Day 6: Hiroshima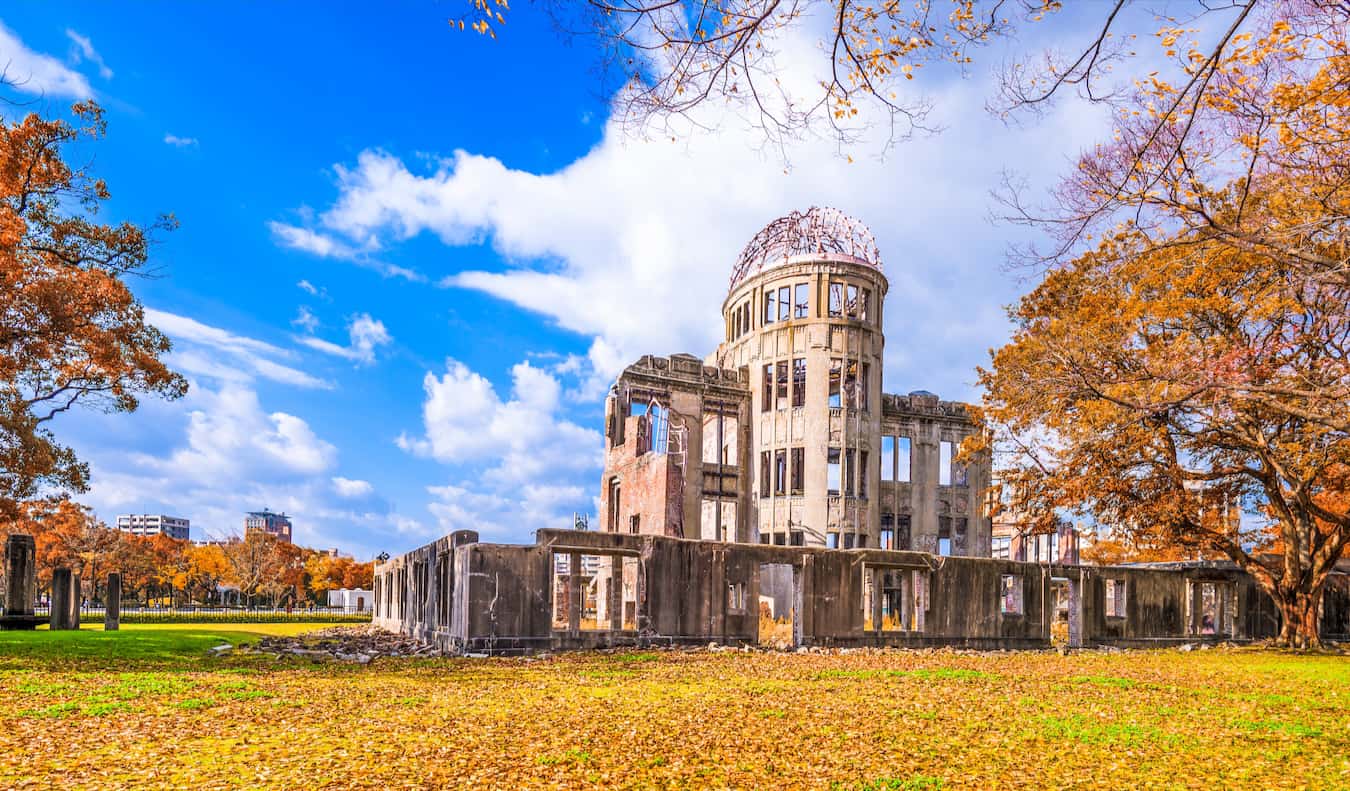 On August 6, 1945, Allied forces dropped an atomic bomb on Hiroshima. It was the first time a nuclear weapon was dropped on a city, and it had devastating consequences. Upwards of 80,000 people were killed by the bomb and the firestorm it created. Another 70,000 people were injured, and 70% of the city was destroyed.
Today, Hiroshima is thriving. Don't miss the Atomic Bomb Museum, which depicts the history of the city before and after that fateful day. It has photos, artifacts, videos, and information about the effect of radiation on the population. It's a sobering experience but one that should not be missed.
If you feel like getting out of town afterward, head to Miyajima, an island that offers a place to hike and enjoy nature. You can also take a cable car to the peak of the mountain to take in the view. A one-way ferry ride to the island takes 10 minutes and is free to JR Pass holders.
For more Hiroshima tips and suggestions, check out my comprehensive free guide!
 
Day 7: Tokyo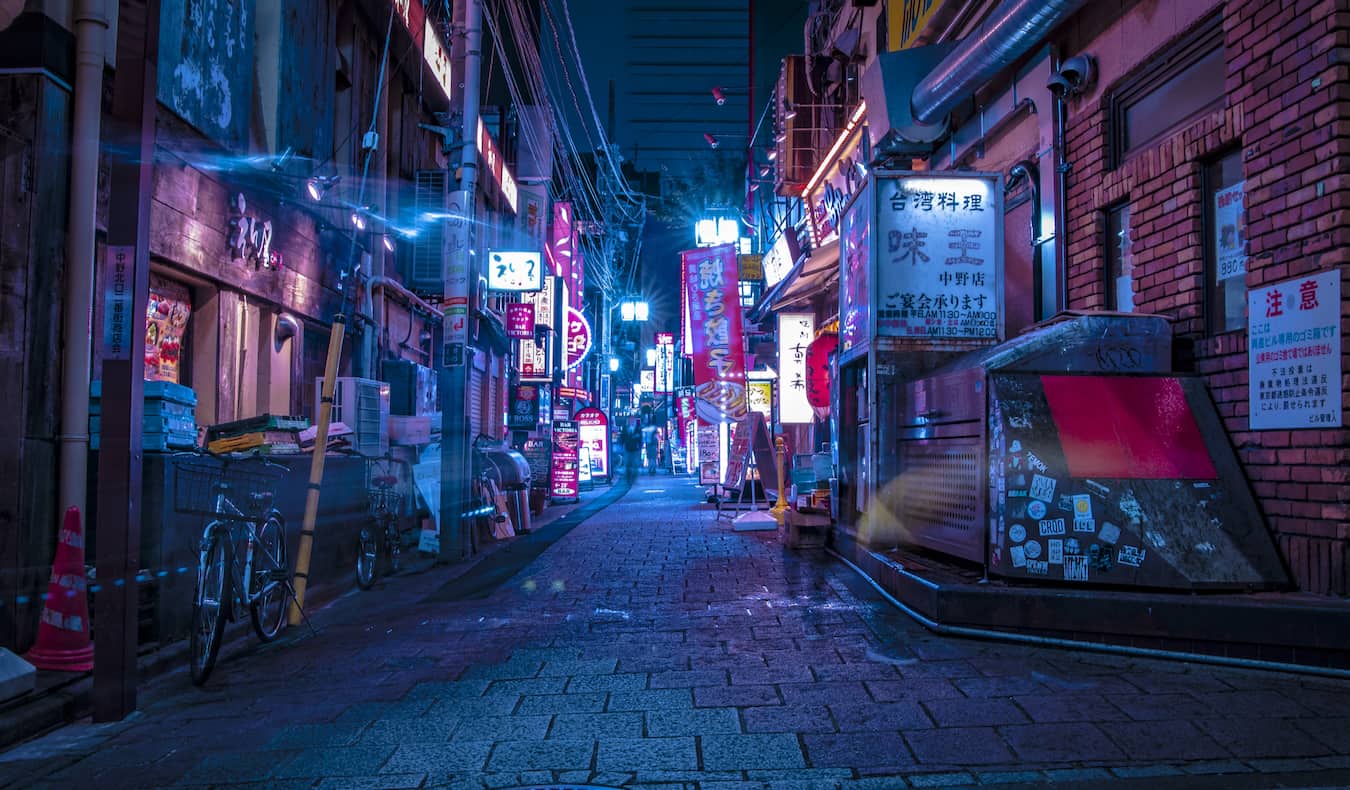 Head back to Tokyo for your flight home. It's just under four hours on the bullet train, so you'll have time to explore a bit more before you leave!
 
Japan Itinerary: Two Weeks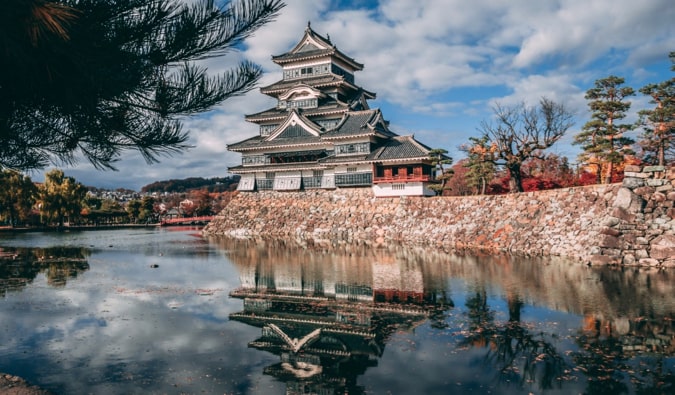 If you're going to be in Japan for 14 days and have purchased a rail pass, here's how you can divide your time:
Days 1-9
Follow the itinerary above but add an extra day in Tokyo and, depending on your interests, either Osaka or Kyoto.
 
Day 10: Takayama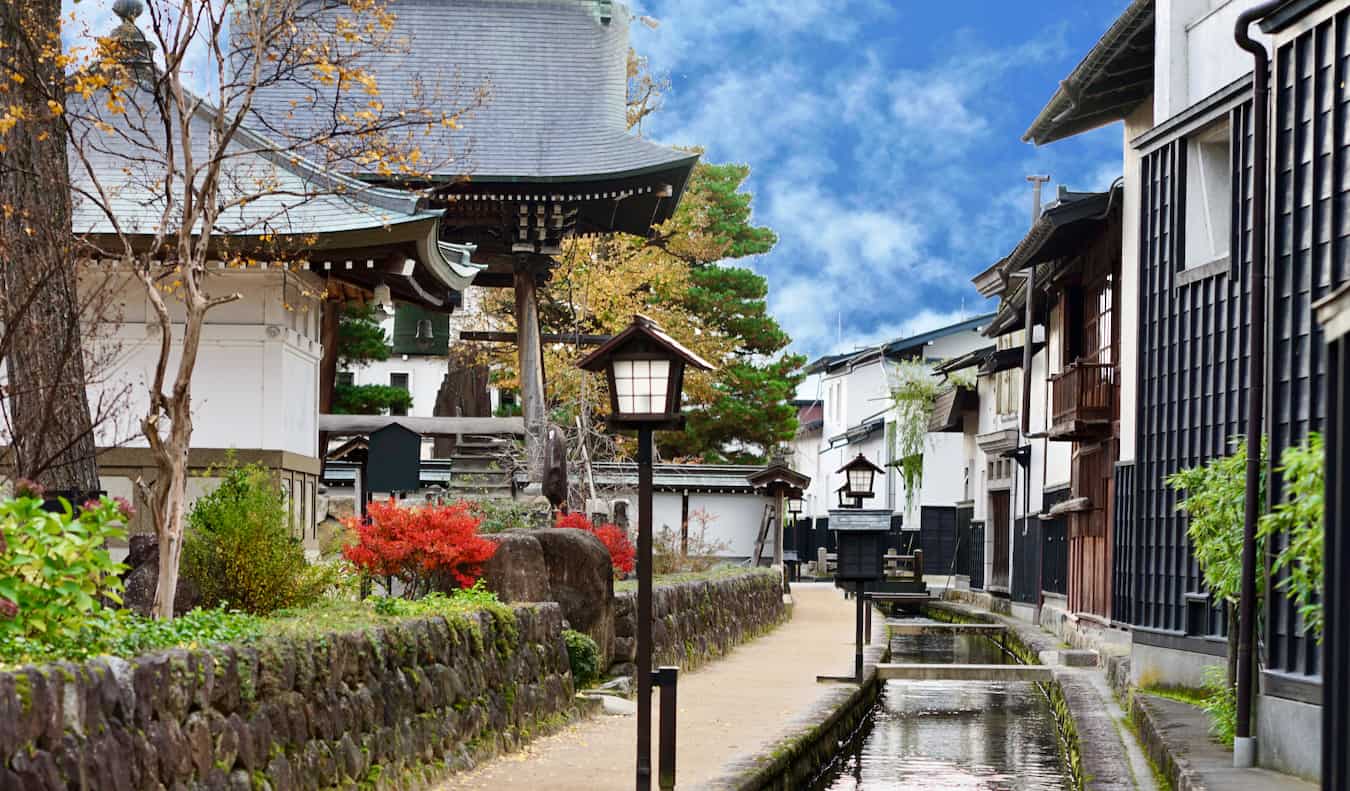 Takayama is a small city with a beautiful historic old town (the Sanmachi Suji district) that dates back to the Edo Period (1603–1868). The narrow streets are lined with traditional wooden buildings that make you feel like you've stepped back in time. There are teahouses, cafés, sake breweries, and more. It's about as close to historic Japan as you can get!
If you like history, don't miss the Hida Minzoku Mura Folk Village, home to a collection of traditional thatch-roof houses that you can enter to further immerse yourself in the country's past.
This city (and region, really) is famous for its Hida beef, a high-fat variety that's even better than any A5 Wagyu you might have. It just melts in your mouth. Be sure to have some while you are here!
The Japanese Alps are not far from here as well, so if you love hiking and want to extend your time in the region, head to Kamikochi for a day hike or overnight trip. It's just an hour away and has both easy and moderate trails, which are open from April to November. Hiking trails can also be found in Hakusan National Park (also just one hour away by car).
 
Day 11: Kanazawa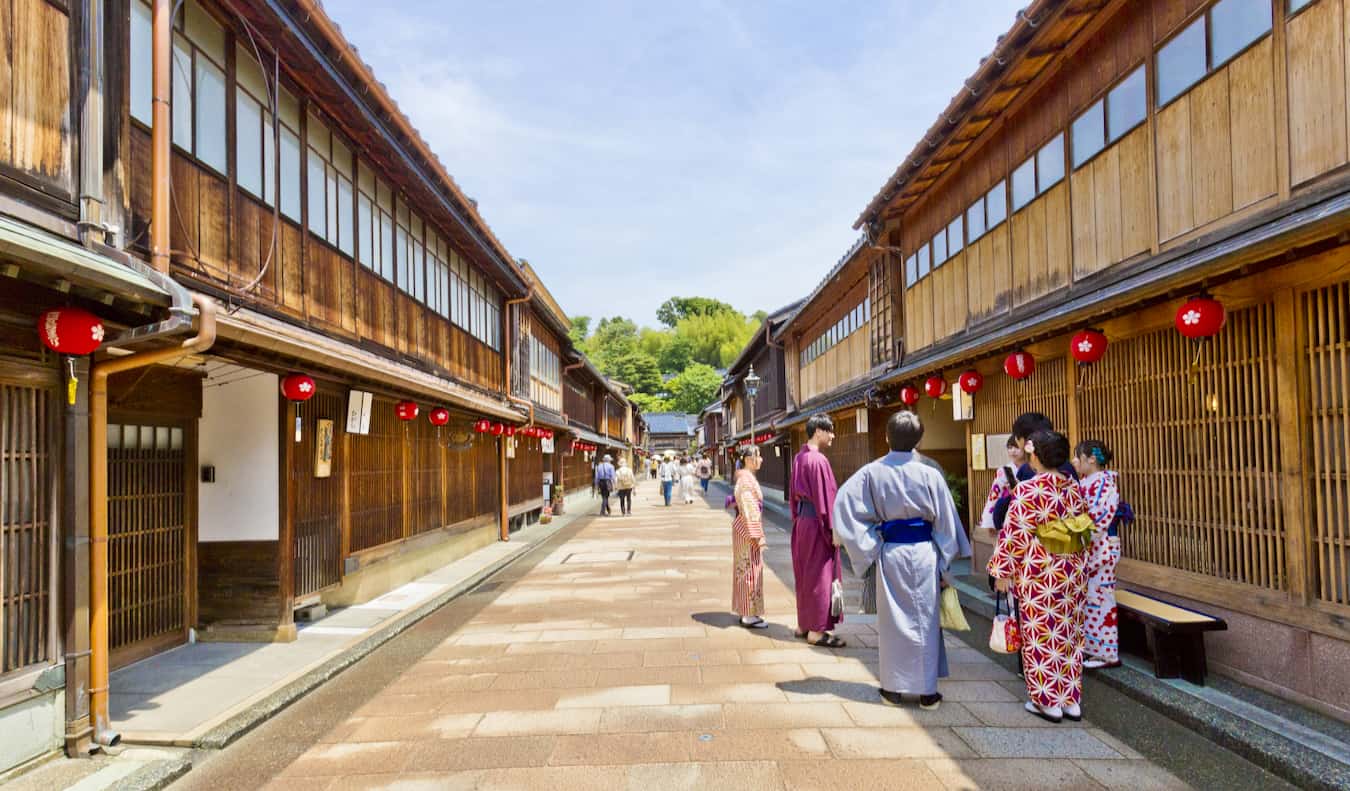 Kanazawa is often considered "Little Kyoto," as it is home to an incredibly well-preserved Edo-era district. There are numerous old samurai homes you can admire (and one, the Nomura House, which is restored and open to the public).
One of the more unique temples in Japan is here too: Ninja (Myoryuji) Temple. While the temple wasn't home to actual ninjas, Myoryuji was built as a defensive structure (strict laws forbade local lords from building defenses, so they were hidden in the temple to circumvent the rules). These include hidden rooms, secret tunnels, and a maze of staircases and halls to confuse enemies.
If you need a break from exploring cities, Hakusan National Park, home to Mount Haku, one of the three holy mountains, is just an hour south of town.
 
Day 12: Matsumoto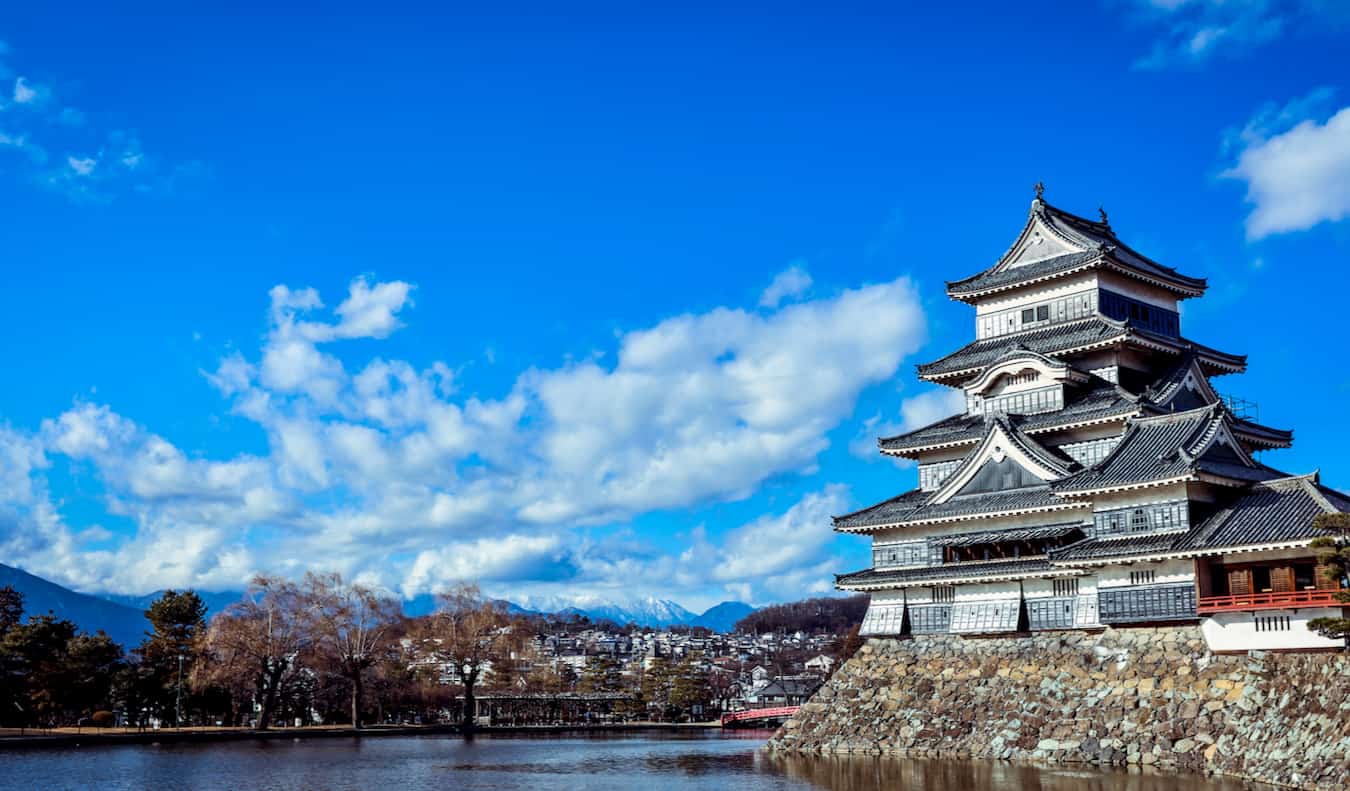 Surrounded by beautiful views, Matsumoto is home to one of the country's best-preserved castles, Matsumoto-jo (Matsumoto Castle), which dates back to 1594. While some sections have been rebuilt, the main structure is original. It's colloquially known as "Crow Castle" due to its black exterior.
If you're here in April, there are incredible cherry blossom displays that are famous in the region. And, just like Takayama, Matsumoto is close to the Japanese Alps, so you're just a stone's throw from some of the best hiking in the country.
 
Days 13 & 14: Hakone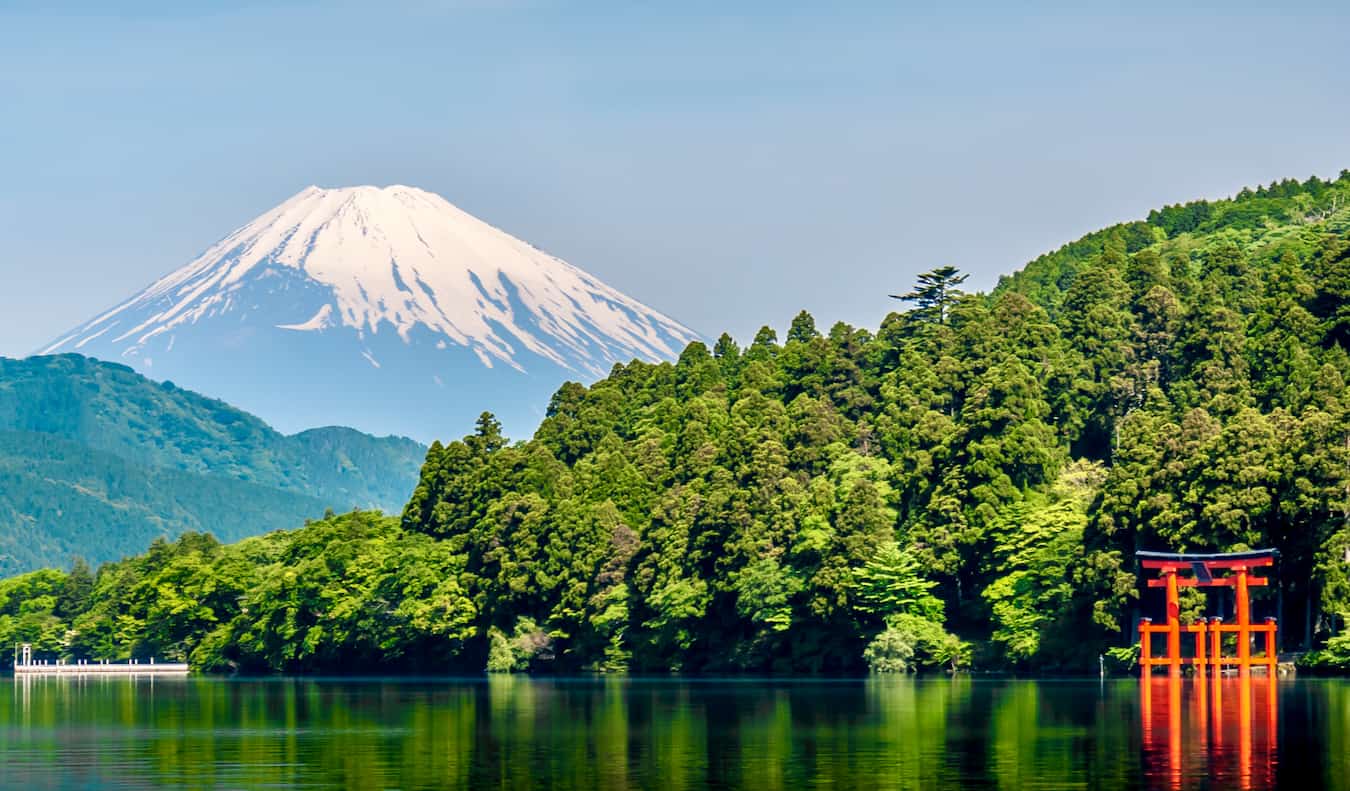 Located just 100 kilometers (62 miles) from Tokyo, Hakone is a picturesque region known for its onsen (hot springs). The region is part of a national park and offers incredible views of Mount Fuji and Lake Ashinoko. The entire region is scenic and popular for laid-back getaways.
There are tons of hotels (both modern and traditional) that have their own hot springs (often both indoors and outdoors). It's the perfect place to wrap up a trip, relax, and take in the views.
In addition to getting a copious amount of R&R, be sure to ride the cable car up the mountain for even more amazing views. The area is surrounded by craters from an inactive volcano that erupted 80,000 years ago (not to be confused with nearby Mount Fuji, which is an active volcano), and you'll find lots of vendors at the top selling eggs cooked in the sulfurous waters. It's said the eggs prolong one's life by seven years, so feel free to give them a try!
If you prefer to hike up instead, the trail is open between July and September, with the trek taking anywhere from 5 to 12 hours, depending on your level of fitness. Typically, hikers leave at night in order to arrive at the summit by dawn. There are little shops along the way that sell food and even beds you can rent in advance if you want to split your journey up. Just make sure you do your research and prepare in advance as it's a tough hike!
If you really want to play tourist, you can also ride a mock pirate ship around the lake for more views of the mountains, and Mount Fuji in particular.
Full-day tours around Hakone that include all the main sights cost 14,000 JPY.
 
Japan Itinerary: Three Weeks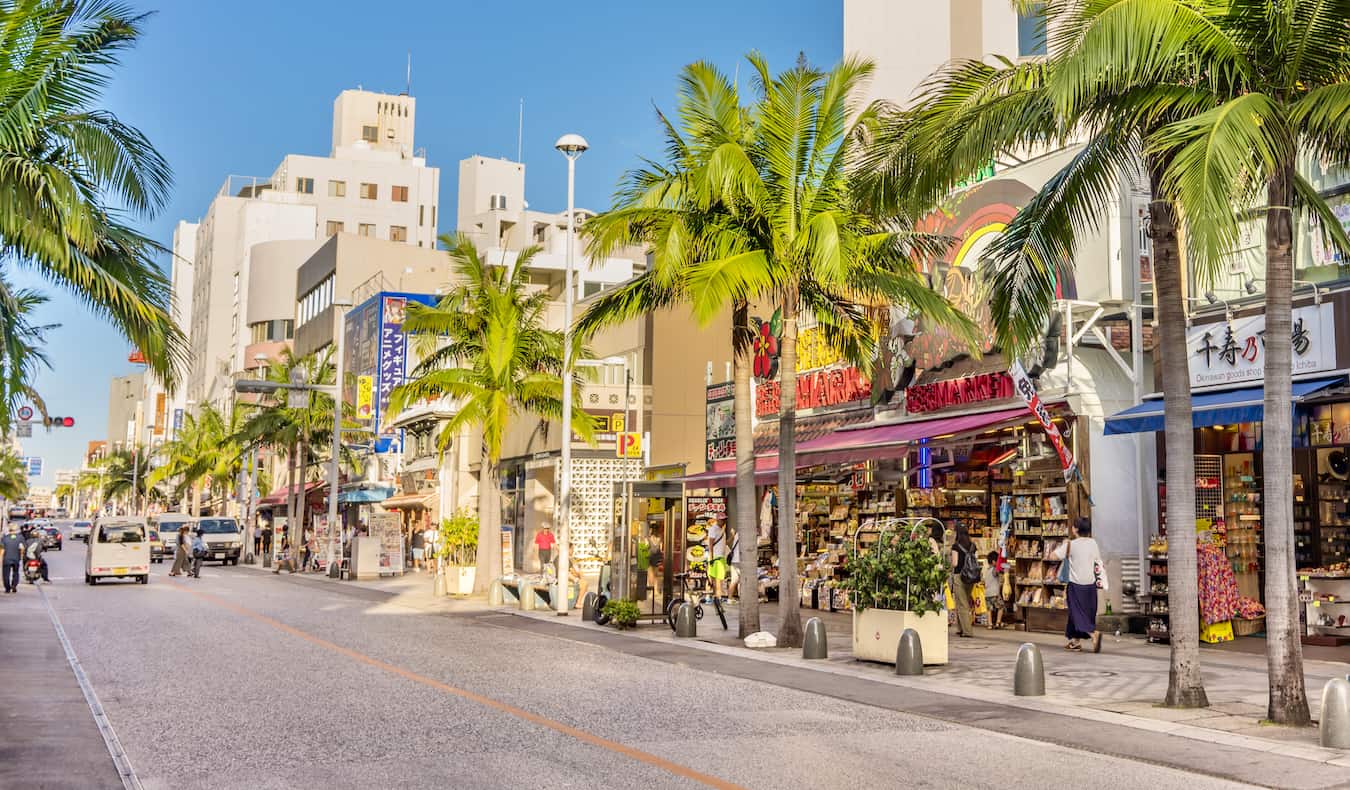 If you have a third week in Japan, you can slow down a little and spend more time in each destination.
Using the suggestions above, here's how I would organize your itinerary:
Days 1-3: Tokyo
Day 4: Mount Fuji or Hakone
Day 5: Takayama
Days 6 & 7: Kanazawa
Days 8 & 9: Matsumoto
Days 10-12: Kyoto
Days 13 & 14: Osaka
Days 15 & 16: Hiroshima
Day 17: Train to Hokkaido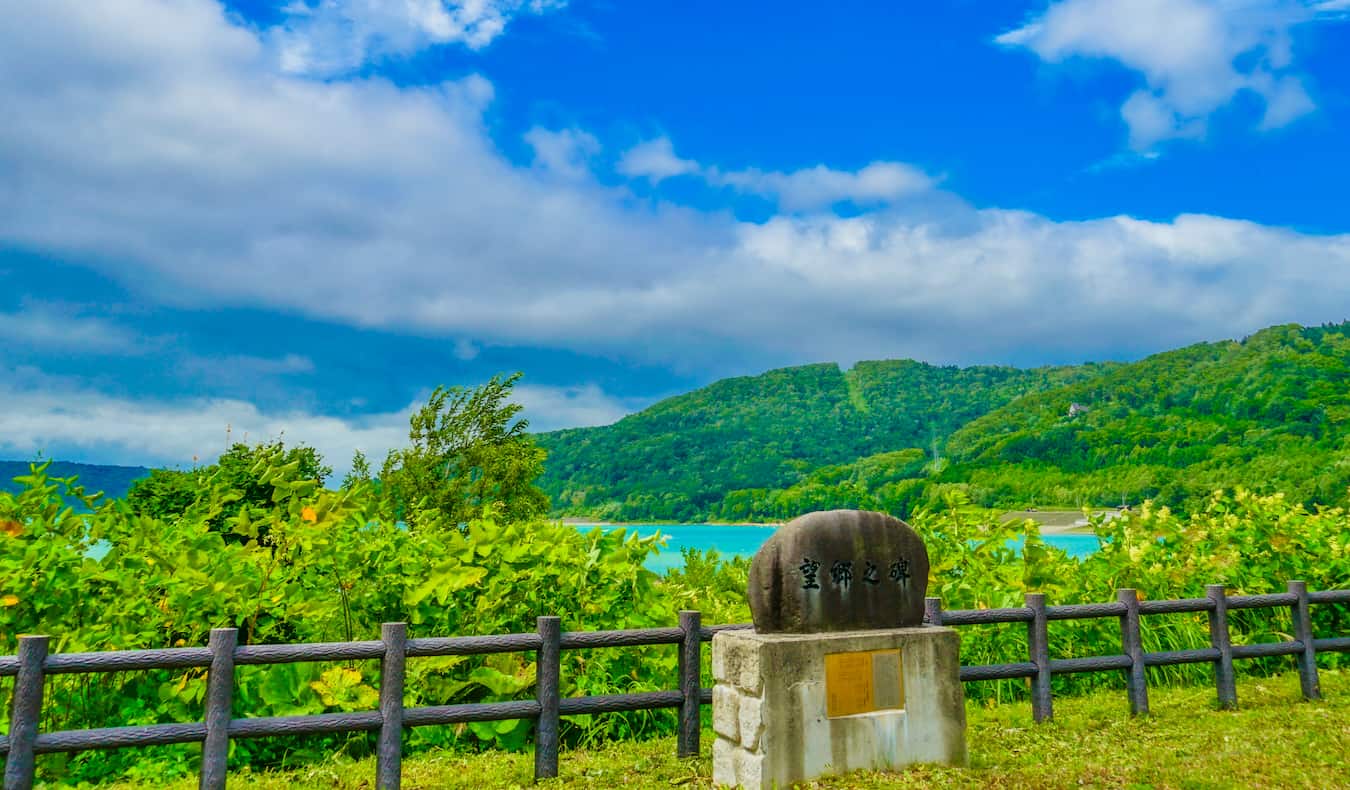 The train to Hokkaido, Japan's northernmost island home to volcanoes and rugged landscapes, takes 15-16 hours by train. There are sleeper cars available, but you'll have to pay a surcharge (around 9,500 JPY) for a bed. You can end your journey in Hakodate if you need to stretch your legs and get off the train for a bit. Otherwise, you can head directly to Sapporo, the capital of Hokkaido (another three hours by train).
If you do want to spend a few hours in Hakodate, don't miss the Morning Market, where you can find lots of fresh seafood. You can also visit Fort Goryokaku, the first "Western"-style fort in the country.
If you'd rather not spend that long on the train, a flight from Hiroshima to Sapporo is just two hours and costs around 12,000 JPY (one-way).
 
Days 18-20: Sapporo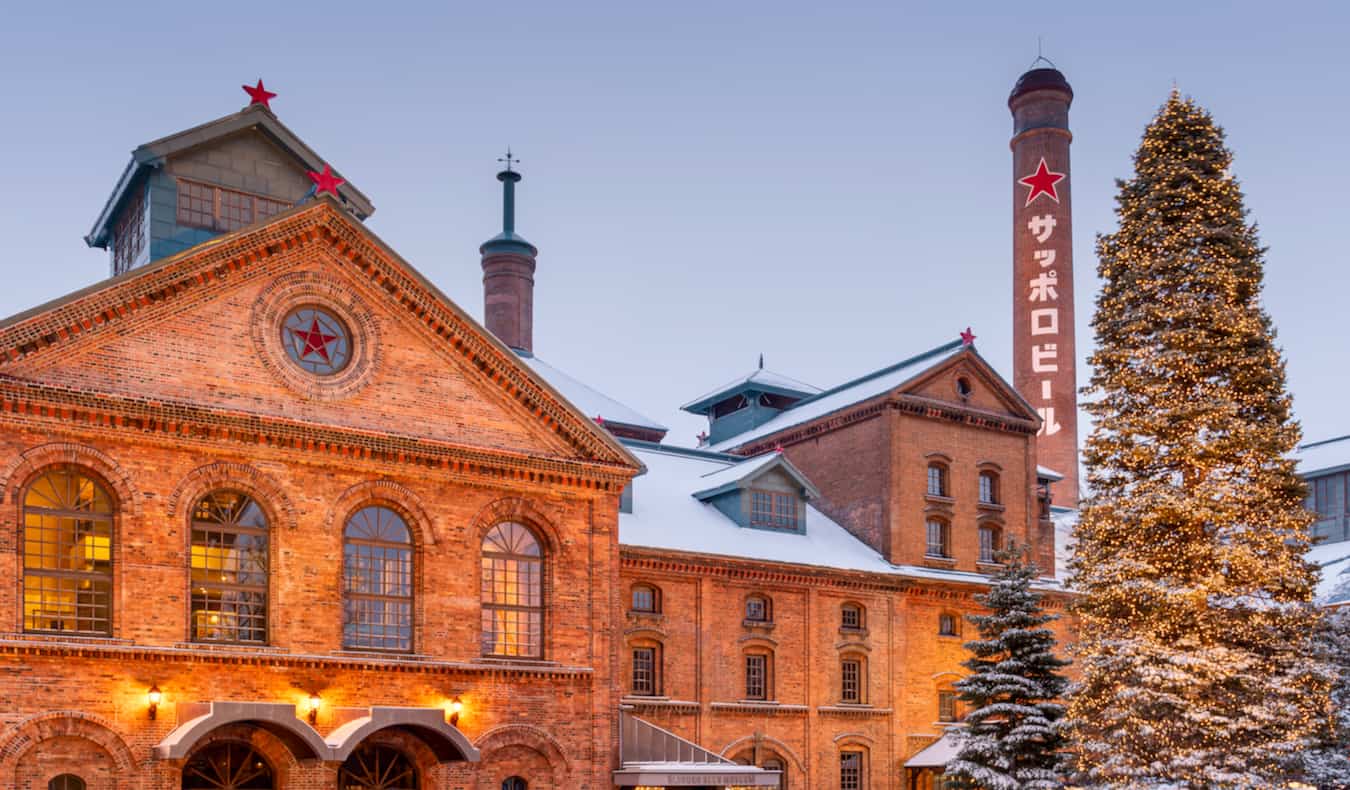 Sapporo is the fifth-largest city, though it's far removed from the rest of Japan. The region was first home to the indigenous Ainu, though increased immigration in the 19th century saw the Japanese population skyrocket.
Be sure to stop in at the local Beer Museum too, owned by Sapporo Breweries (the oldest beer company in the country). It showcases the history of beer in Japan and how the business got its start. If you're a whiskey fan, stop by The Bow Bar, home to some rare (and expensive) whiskeys and considered one of the best such bars in the world.
What I love about the city is its location. This region has some of the best hiking in the country. There are plenty of hills and mountains, offering options for both day hikes as well as overnight trips. Some highlights include Mount Me-akan, Mount Asahim, Mount Mashu, and Nishibetsu-dake. For the best views of the city, head to Mount Moiwayama. It's just a 30-60-minute hike to the top, though there is a cable car you can take as well.
And if you're visiting in the winter, hit the slopes! There are over a hundred ski resorts in Hokkaido. You can rent skis (or a snowboard) for around 4,500-10,000 JPY. Lift prices are usually 4,000-6,000 JPY per day.In the winter, don't miss the annual Sapporo Snow Festival. It's held every February and draws over two million visitors. There are ice sculptures, igloos, live music, and delicious local foods on offer.
Additionally, be sure to take a day trip to Otaru, where you'll find some of the freshest uni in the whole country (this is the main area where the famed Hokkaido uni is caught). Go hungry and visit the markets, stalls, and shops around there.
Day 21: Home!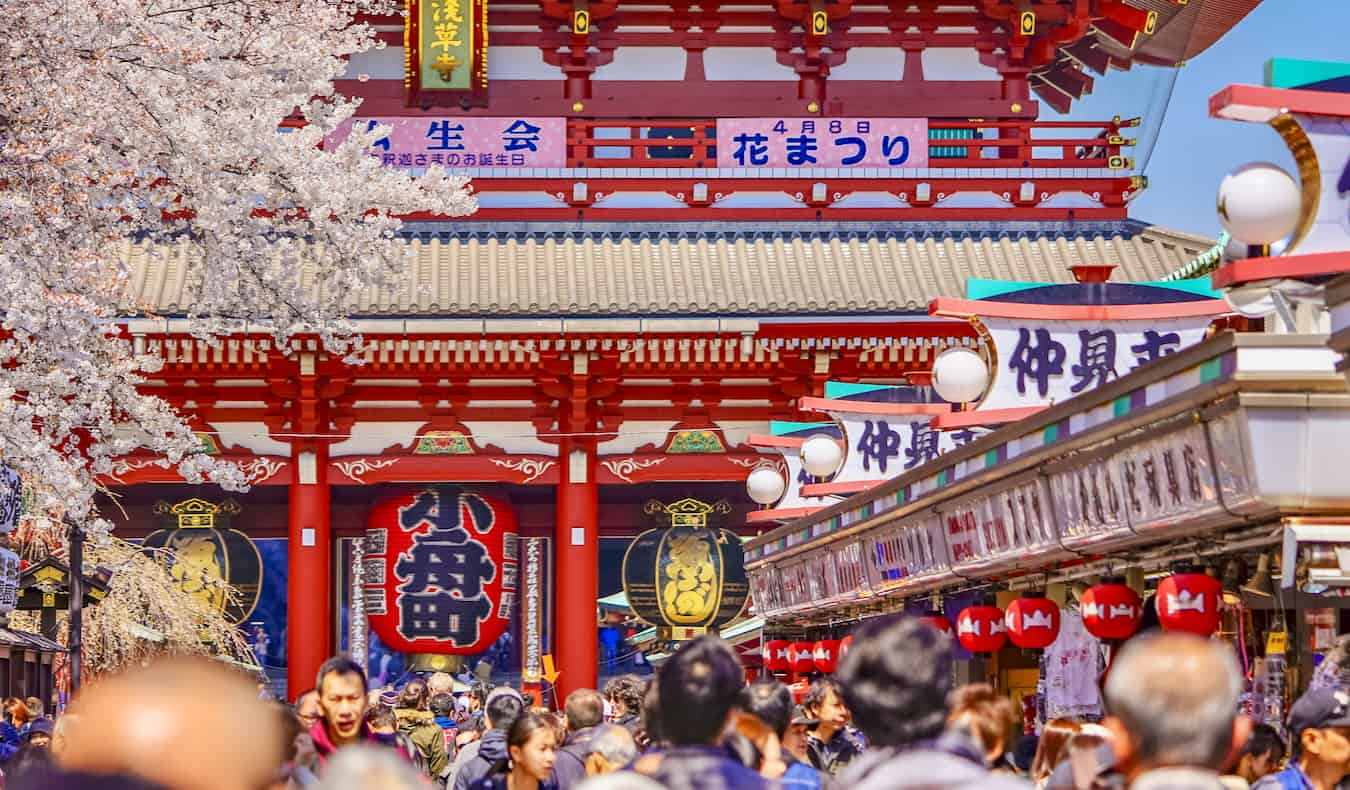 Time to fly back to Tokyo or hop on the overnight train from Sapporo. You've had a whirlwind of a trip, so enjoy your final hours here and soak in as much as you can!
***
There is a ton to see and do in Japan, and you could easily spend another month here and still just scratch the surface (we didn't even get to Okinawa and the islands!). And while these itineraries are a bit fast-paced, Japan isn't cheap, so budget travelers need to move quickly to avoid breaking the bank.
But no matter how long you visit, you won't be disappointed. Japan is an amazing, beautiful, and unique destination that I never get tired of visiting. While it's not as affordable as its neighbors, it's definitely worth spending the time (and money) visiting. You won't be disappointed!
REMINDER: You will definitely need a JR Pass to get around. Be sure to get one BEFORE you go! For more information on the pass, read this blog post I wrote about it.
 
Book Your Trip to Japan: Logistical Tips and Tricks
Book Your Flight
Find a cheap flight by using Skyscanner. They are my two favorite search engines, because they search websites and airlines around the globe, so you always know no stone is left unturned!
Book Your Accommodation
You can book your hostel with Hostelworld as they have the most comprehensive inventory so they are best for booking a hostel. If you want to stay in a hotel or guesthouse in Japan, use Booking.com as it consistently returns the cheapest rates for guesthouses and hotels. They're the best booking site out there. My favorite places to stay in Japan are:
Don't Forget Travel Insurance
Travel insurance will protect you against illness, injury, theft, and cancelations. It's comprehensive protection in case anything goes wrong. I never go on a trip without it, as I've had to use it many times in the past. I've been using World Nomads for ten years. My favorite companies that offer the best service and value are:
Looking for the best companies to save money with?
Check out my resource page for the best companies to use when you travel! I list all the ones I use to save money when I travel — and I think they will help you too!
Be sure to check out the Japan Rail Pass if you'll be traveling around the country. It comes in 7-, 14-, and 21-day passes and can save you a ton of money!
Looking for more travel tips for Japan?
Check out my in-depth Japan travel guide for more ways to save money; information on costs; tips on what to see and do; suggested itineraries, reading, and packing lists; and much, much more!