Those bundle building rascals at Humble are at it again. This month, the team is offering XCOM-style strategy game Warhammer 40,000: Chaos Gate – Daemonhunters and Windjammers 2 as part of May's Humble Choice bundle.

Humble Choice is Humble Bundle's take on PC gaming memberships. Every month, Humble Bundle's game scouts choose a selection of PC games for their members, all of which they can own forever.

In addition to the already mentioned games above, this month's Choice bundle also includes Spiritfarer: Farewell Edition, Bendy and the Dark Revival, Operation Tango, Builder Simulator, Behind the Frame and The Invisible Hand.

Eurogamer gave Warhammer 40,000: Chaos Gate – Daemonhunters a Recommended badge on its release last year, with Edwin calling it "one of the grandest and, yes, slickest XCOM homages in years".

"Save for that slight (and to be fair, genre-typical) over-reliance on grinding to help the plot over the next hilltop, Daemonhunters positively glides," he wrote. "At a glance the interface looks like a Borg sneezed all over a cathedral, but in practice this is both a fine balance of ideas from XCOM and Gears Tactics, and a crisp boiling-down of a gargantuan fiction that somehow renders everything digestible, even snappy, without sacrificing the source material's morbid intricacy."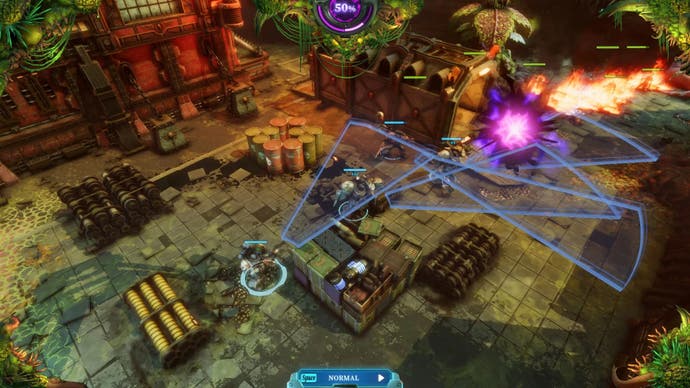 We also gave Windjammers 2 a Recommended badge. In fact, Martin praised its developer for delivering "an exquisite extension of Data East's 1994 masterpiece" with this release.

"This is a sequel that sits proudly alongside the original, offering a subtly different, enjoyably dynamic take that will hopefully earn the series a new legion of fans," he wrote, calling Windjammers 2 an "assured revival of a cult favourite that's a modern classic in its own right".

So, has anything here taken your fancy?