A little over a month ago, Likitha Bhanu, 34, posted an article on publishing platform  Medium.com with the evocative headline 'I want to freeze my eggs'. Bhanu, who lives in Hyderabad, and is divorced, talks about learning about oocyte cryopreservation first in college, in her cell biology class. She considered it a couple of times again, giving herself a deadline of freezing her eggs by 34. 
Bhanu is amongst a miniscule segment of urban single women who are opting to 'put their fertility on ice' as the Internet declares in many articles. Social egg-freezing forms a part of assisted reproductive technology (ART), and refers to women storing their eggs until they are ready to have a baby — different from those who do it for medical purposes, like before cancer treatment — the reason egg freezing began in the 1980s. The first live birth from a frozen egg happened in 1986. 
Bhanu is vocal about her experience with both the process itself and the reasons behind her decision: the choice to have a child if she wishes to later in life. However, not all women who choose this route want to reveal their identities. 
There is a stigma behind egg freezing, with most people reacting with pity. "There's some degree of shame that you've not been able to find a guy," or as in Bhanu's case, the shame of divorce. "It's as if somehow you have failed, your body has failed." Still, when she shared the link to her story on a family WhatsApp group, there was encouragement and praise.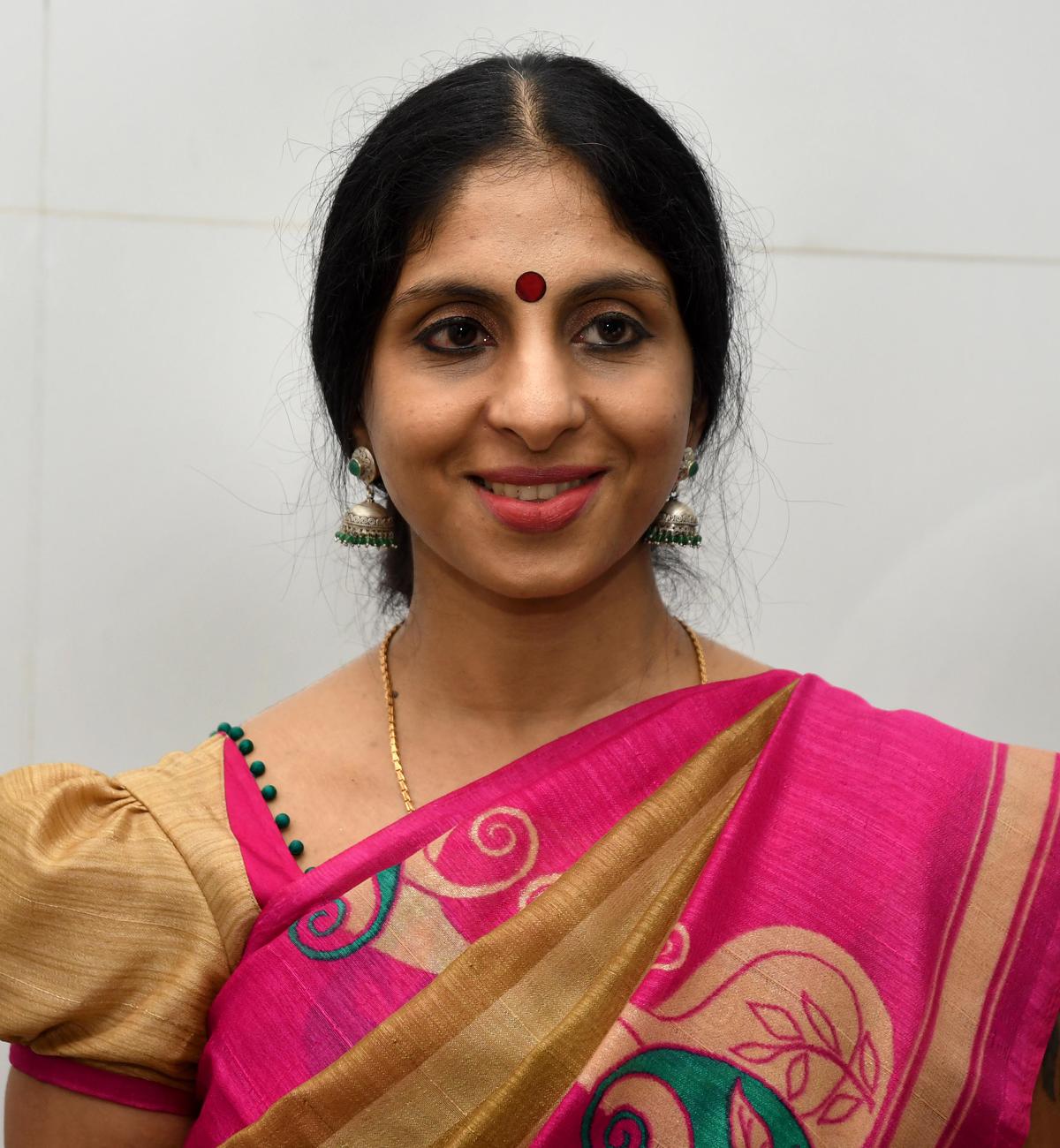 Those who opt to freeze their eggs are urban India's "independent, assertive women in their mid- to late-30s, though earlier they came in their 40s too. Most have had a previous relationship that didn't work out, and they have often been hurt in these", says gynaecologist and clinical embryologist Priya Selvaraj, scientific and clinical head of GG Hospital in Chennai. Dr. Selvaraj delivered India's first frozen-egg baby. "The women know their biological clock is ticking, and they'll say, 'It may be late, but at least this gives me hope to be a mother'."
Costs in India range from ₹1.5 lakh to ₹3 lakh for the initial process, with a yearly fee of between ₹10,000 and ₹75,000 a year for the storage facility. While only a few can afford this, it is opening up changes in the way people imagine a family. 
All about choice 
Age-related fertility loss is real, with women ageing faster than men when it comes to reproduction. Women are increasingly aware that they are born with a limited number of eggs (1-2 million). These decline with age, ending at about 1,000 by menopause. "Indian women reach menopause at an average age of 46.2 years — five years earlier than their Caucasian counterparts," says gynaecologist Meenakshi Ahuja, senior director, Fortis La Femme, and president, Indian Menopause Society, Delhi Chapter. 
"Many begin to think about egg freezing in their early 30s," says Dr. Ahuja, who gets up to 10 enquiries a month in her practice. 
Role of a primary doctor

Anupriya Maharshi, an obstetrician and gynaecologist who practises in Aurangabad, says it is a part of the primary doctor's job to also bring about awareness of the possibilities for women. "It's a tricky conversation, because it's about giving patients time and advice without stepping past their personal boundaries," she says, adding that women do not usually go to the gynaecologist's office to talk about egg-freezing. There isn't much of a difference between awareness in the metros and in the smaller cities, thanks to social media, Dr. Maharshi says.  
The only reason J.D. (name withheld), a banker, now 42, feels she did it young, at 32, was because "I didn't overthink it". She didn't have a partner at the time and thought it would be a good back-up plan. Not many people had frozen their eggs then, and she didn't want to cloud her judgement by having too many discussions, she recalls, adding that her parents and siblings were supportive. "I just made sure I went to the best gynaecologist in Mumbai," she says. 
Subsequently, she used the eggs twice via a surrogate, but neither resulted in a baby. She doesn't regret freezing them though.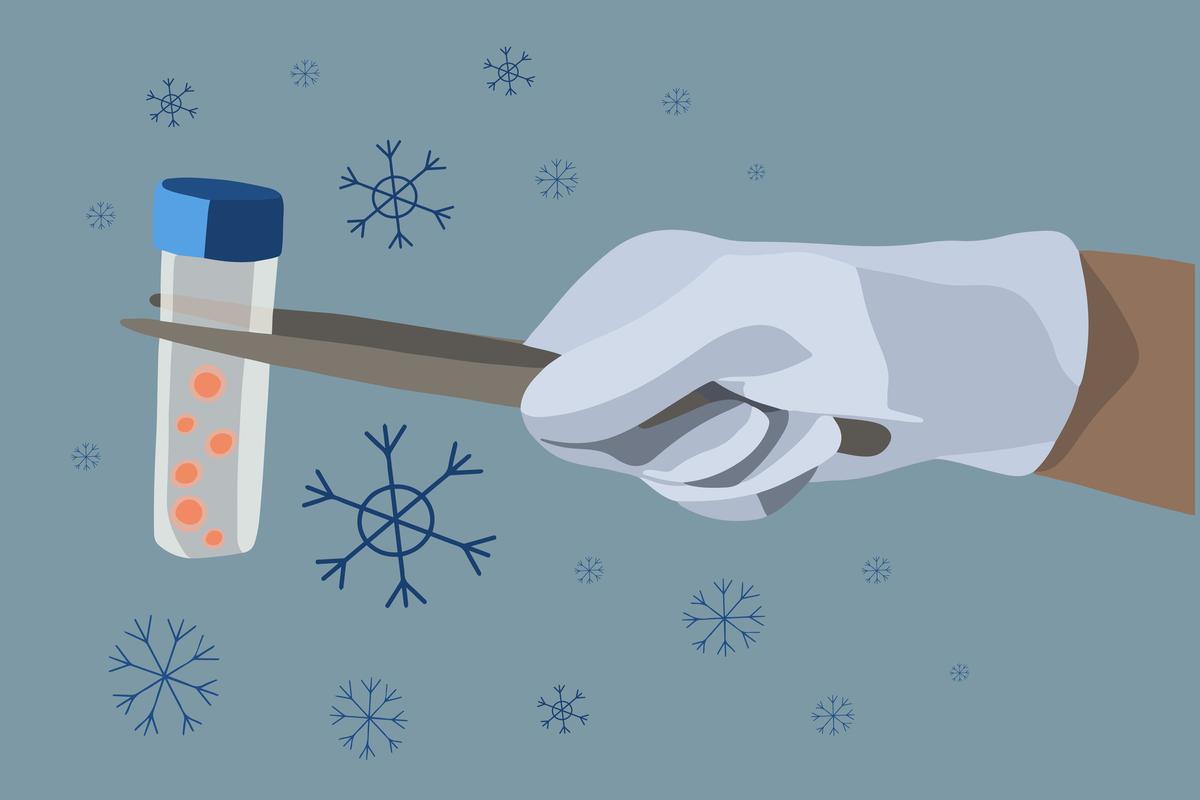 Gynaecologists want more women like J.D., who banked her eggs early, to walk into their offices. "After 35, the ovarian reserve goes down, the quality of eggs deteriorates, and the risk of genetic defects increases," says Rupali Goyal, senior consultant and clinical coordinator, department of ART, Indraprastha Apollo Hospitals in New Delhi. 
"Additionally, gynaecological conditions like PCOS, endometriosis, pelvic inflammatory disease can influence the quality of oocytes procured and also the response to ovarian stimulation," says Dr. Selvaraj. 
In fact, that is one of the challenges Dr. Selvaraj faces: "Getting the woman to understand her physiology at this point, so that she does not delay if she wants to freeze her eggs. I have to break it down and give a lot of information to help her make the choice," she says. 
For Suhaila Seth (name changed), 34, who lives in Gurugram and works in consulting, it was different though. She lost her husband to COVID-19 in 2021 and felt both angry and uncertain of the future. "I didn't know where life was going after that. My gynaecologist friend encouraged me to freeze my eggs. It's about keeping your options open while life is throwing things at you," she says. 
Seth — who didn't tell either her parents or in-laws about her decision — underwent most of the process alone and calls it a "lonely journey". She took a cousin along only for the final harvesting of eggs, but most women take their mother — much like during the delivery of a baby. 
In fact, the whole process seems like nine months collapsed into a few weeks, with experiences of bloating and nausea being quite common. 
How it's done

First, a series of tests is carried out to determine the body's condition. The next step involves hyper-stimulating the ovaries with hormones (given as injections over about 10 days) in order to produce many follicles that carry the eggs. 
In a couple of weeks, the eggs are harvested through a 20-minute procedure where the woman must be on on analgesia/ short anaesthesia, while a probe with a needle extracts the eggs (usually eight to 20). These eggs are flash-frozen unfertilised in a process called vitrification to minimise ice crystal formation, and stored in liquid nitrogen. 
Through the process, women are advised to avoid rigorous exercise, but they can go about their regular life.
Anupama Swamy (name changed), 36, who lives in Bengaluru and came to Chennai for the freezing, says she's glad she did it when she was between jobs, so she had both time and rest. 
"I had thought that I'd finish the whole process in a couple of weeks and then travel, but it took a month," she says, adding that since you're not allowed to work out two weeks before and after, the trekking holiday she'd planned wasn't possible. In retrospect, she feels, it makes sense. "When we have our monthly cycle, there can be so much discomfort with just one egg. Here, there are many involved," she says. 
Emotional strain
One reason Bhanu decided to tell people was practical: "I had put on weight quite quickly and I wasn't the same responsive, available person," she says. At work — she runs an organic food business — there was immediate support from everyone. 
These are the physical aspects, but there's an emotional burden too. "I was very, very sad the day before the procedure. Your practical self says 'I'd like to do this'. The other side is saying, 'I am doing something so unnatural to my body'. But I don't want to make the decision of getting married just to have a baby. I don't want to feel, 'Oh my biological clock is ticking, so let me find the next guy'. My decision to marry shouldn't be based on him being the father to my child; I'd rather look at him as my partner for life," says Bhanu.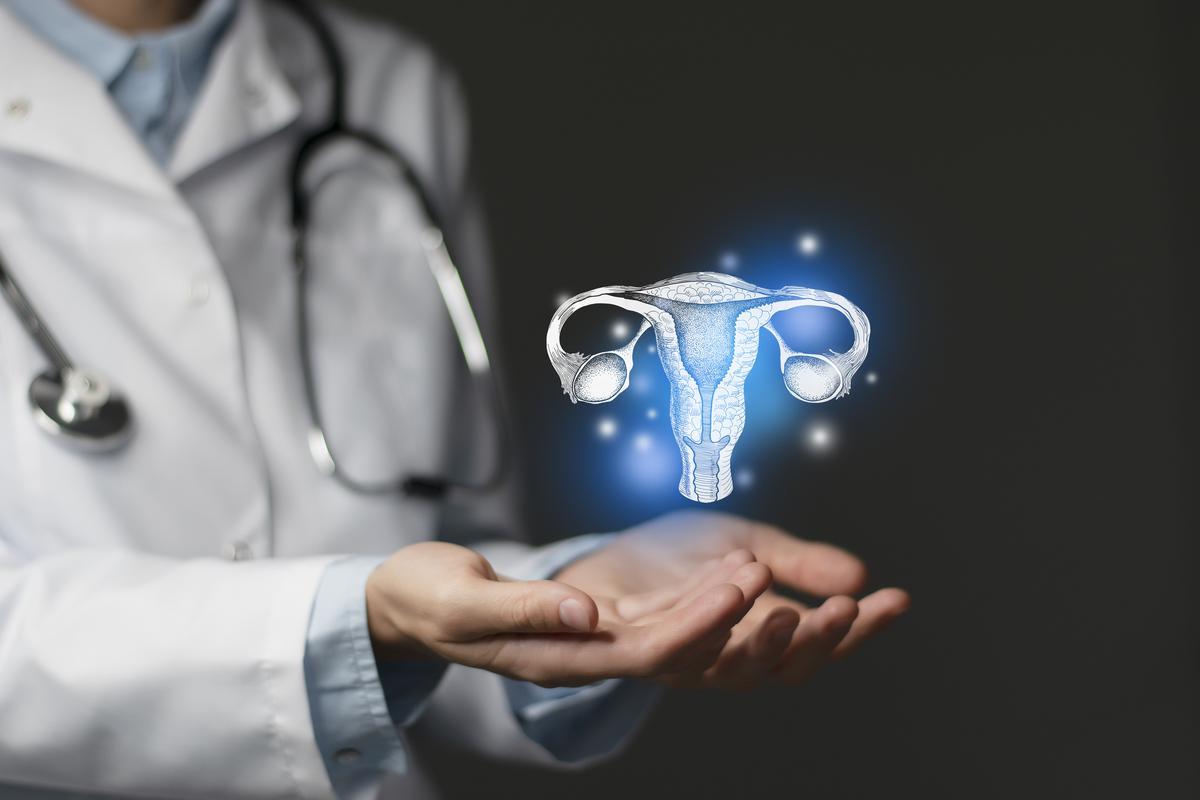 Gynaecologists tell women that if they can have a baby the natural way that is still the best, and this is a 'just-in-case' plan; it's certainly not a guarantee or a baby insurance policy. But there are concerns about how much information is being given to women, in terms of the process and the long-term possibilities: there is a risk of ovarian hyper stimulation syndrome (OHSS, where the ovaries swell and are painful for a short duration) or other complications when they have babies later in life from the frozen eggs. 
Years later, when the woman wants to conceive, some of her stored eggs are thawed (and may be lost in the process), and the IVF method kicks in — where an embryo is formed outside the body, followed by its transfer to the woman's uterus. 
Support and information
Support groups in India are hard to come by, but there are international ones on social media like Facebook.com/groups/eggfreezing. Here, discussions are about the practicalities of the process, rather than any larger discussion around it being the next big thing after The Pill. 
Puneet Bedi, a Delhi-based gynaecologist, doesn't believe this is reproductive empowerment, however. "People are doing it because it's being sold to them," he says. "It's an artificial process and it messes with women's bodies." While the eggs may be harvested when she's young, the body at a later age does not support reproduction, he believes. 
On the Internet, information about the 'success rate' is confusing. A 2022 study across 15 years from the New York University Langone Fertility Center found that the final live birth rate was 39%.
Damodar Rao, consultant, fertility and endoscopy, and associate director, Rao Hospital, Coimbatore, says the final live birth rate could be anywhere from 18% to 50% depending on a variety of factors, including the age at which the eggs were harvested (younger women have better quality eggs), the number of eggs harvested, and the skill of the embryologist.
'The egg whisperer'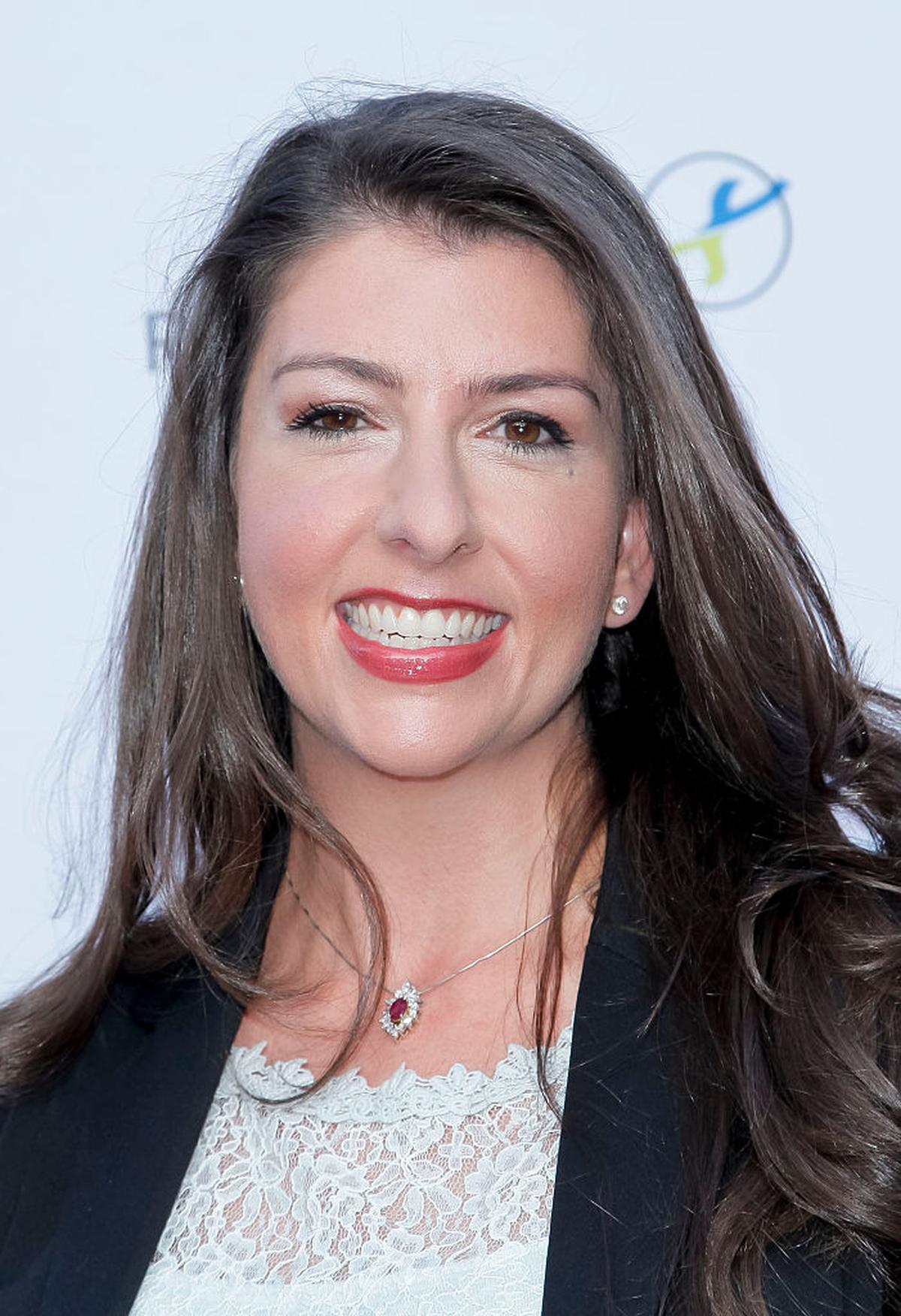 All this is quite far from what New York-based fertility specialist Aimee Eyvazzadeh, who calls herself 'The Egg Whisperer', advocates. She throws egg-freezing parties where women learn about the option, "plus drink cocktails, chitchat, you know", as her website Eggfreezingparty.com declares. 
Celebrities like Priyanka Chopra have brought it into the public domain by speaking about it, with others like actor Jennifer Aniston ruing they didn't do it when younger. In fact, Swamy's mother's awareness about it grew from media-watching.
In India, eggs can be stored up to 10 years, after which they are destroyed or donated for research as per the Assisted Reproductive Technology (Regulation) Act, 2021. "The overall focus of the new law is to regulate the sector — clinics, practitioners, and users — so there is no scope for misuse," says Aditi Sharma, a lawyer at Khaitan and Co., in Mumbai. 
Her advice is for people opting for egg freezing to check for "Level 2 clinics, where the surgical retrieval of the gamete can be undertaken. This cannot be done at a Level 1 clinic. Further the woman must ensure she has all copies of signed documents." Since all facilities have to be registered by law, Registry.artsurrogacy.gov.in is the place to check for suitable clinics, though this is not updated on a real-time basis.
Global trends

The United Kingdom permits eggs to be stored for up to 55 years
This year, Singapore has permitted elective egg freezing
In China, single women are not allowed to freeze their eggs
In the U.S., the American Society for Reproductive Medicine declared it a non-experimental treatment in 2012
Swati Sinha from Gurugram is happy to have her 22-year-old daughter freeze her eggs because "she should have a choice if she doesn't want a child at the time that's biologically right. It also leaves open the option of having a child at all. It's kind of like having money in the bank that you may not use, but if there's a life situation, you know it's there. Sinha would rather spend on education and freezing her daughter's eggs than throwing her a lavish wedding party. It's also important in the context of shrinking families and only children. 
More than the actual freezing of the eggs, the conversations around fertility and an enabling environment for all, rather than fad-talk, are important, at home, in offices, and in public discourse. 
"Several companies such as Flipkart, Accenture, Cisco, TIAA Global Business Services, and many others, do offer the fertility benefit of egg freezing as a part of their group insurance policies, but there may be many smaller companies that cannot afford this," says Preeti Malhotra, who leads the health and wellness practice at Great Place to Work that builds annual lists of the best companies for employees across India and the world. 
Can an employee have these conversations with her boss or colleagues — that is the culture that workplaces should aspire to create, she says.